Arctic Air Plus #2095A
AC Boosters & Acid Eliminators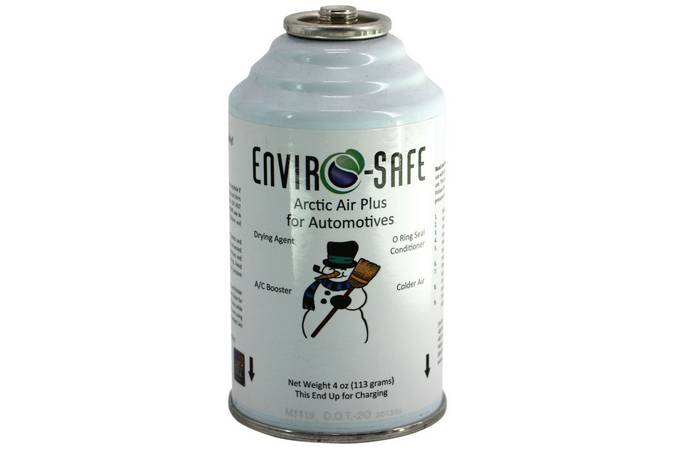 SDS

Enviro-Safe Arctic Air Plus 4 oz (331 KB, PDF)

Compatible with any automotive refrigerant except for ammonia and CO2

O-Ring/Seal Conditioner

Colder air

Drying agent

A/C Booster

Seal conditioner to recondition leaking seals
Note: this product is the same as Arctic Air, but has Stop Leak added.
At this time, we do not ship this product to Canada or any overseas country due to extremely large customs fees. Due to the cost of shipping, small quantities of this product cannot be shipped to Alaska, Hawaii, Canada, or any overseas country. However, we will ship this product in large quantities, please contact Enviro-Safe at 1-309-346-1110.
Customers Also Bought:
Remember 6 oz of Enviro-Safe Industrial equals 16 oz of R134a!! Use less refrigerant, get lower high side pressure, colder temps and use less horsepower to get the colder air!

#3000 Contains 1 high side adapter and 1 low side adapter. This kit makes converting a no-brainer! Blue cap is lowside -- low side on most vehicles is larger line. Red Cap is highside For more information on this product, click the product title above.

For automotive and other R134a applications. Equivalent to 16 oz of R134
Related FAQS