Economy 134a 2 oz Oil Injector #5055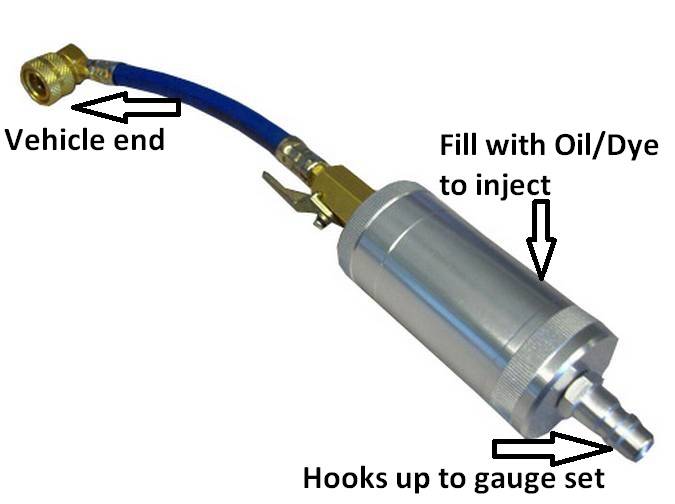 Inline Dye Injector can be used with manifold gauge set or any evacuation or recharging equipment. Has a 2 oz. capacity and 1/4" Fl shut-off adapter.

Directions:
This injector may be used to add most A/C additive to our system from oil, dye, stop leak, etc.

Before adding any additive to the injector, the shut off valve must be off. Uscrew the end off the injector.

Put in the desired amount of additive.

Screw the end back on the injector.

Connect R134 coupler to the injector.

Connect other end of the injector to the low side service port on the vehicle.

Open the valve on the injector.

With refrigerant attached, fill to proper pressure.

When finished using the injector tool, clean well by using brake cleaner.
Note: A/C must be running with the compressor on before injecting additive or refrigerant.
Customers Also Bought: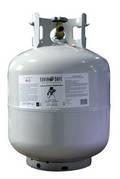 Remember 12 lbs of Enviro-Safe Industrial equals 31.2lbs of R134a!! Use less refrigerant, get lower high side pressure, colder temps and use less horsepower to get the colder air!
*Haz/Mat fee not included.

Sealant and hose kit for 134a use.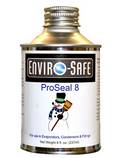 Designed to repair minor leaks in the evaporator, condenser, connecting fittings and metal lines. Do NOT use in Ammonia systems!