Dye Charge 4 oz Can #2050A
Leak Finder, R134a: Leak Finder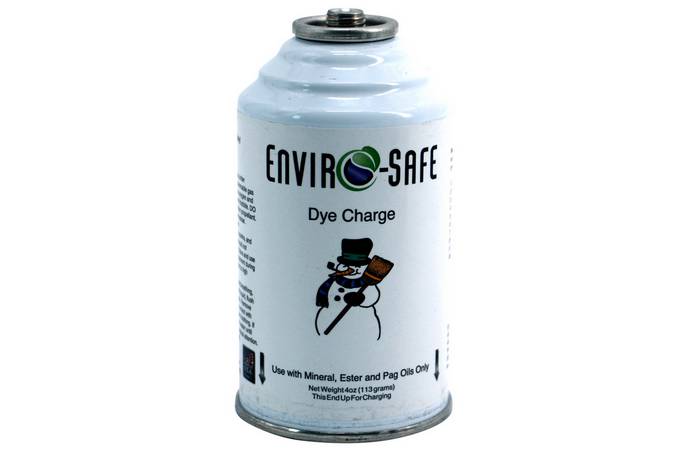 SDS

Dye Charge SDS (387 KB, PDF)

Enviro-Safe Dye Charge is fully compatible with mineral, ester and pag oils.

For use in automotive applications.

Highly concentrated dye (fluorescent yellow)

In some cases, you can see the dye with the naked eye.

The dye works best with the use of a black light and UV glasses.

​#3565 UV Glasses

#3525 Black light

This is the same color dye that most auto makers inject into the vehicle when new.

This 4 oz can is enough dye for a full size auto or truck.

Has 134a top on the can.
Customers Also Bought:
Remember 6 oz of Enviro-Safe Industrial equals 16 oz of R134a!! Use less refrigerant, get lower high side pressure, colder temps and use less horsepower to get the colder air!

Enviro-Safe ProDry contains a dehydrating agent that converts system moisture into oil. *AUTO use ONLY* For more information on this product, click the product title above.