Prodry 4oz Can #2075A
AC Boosters & Acid Eliminators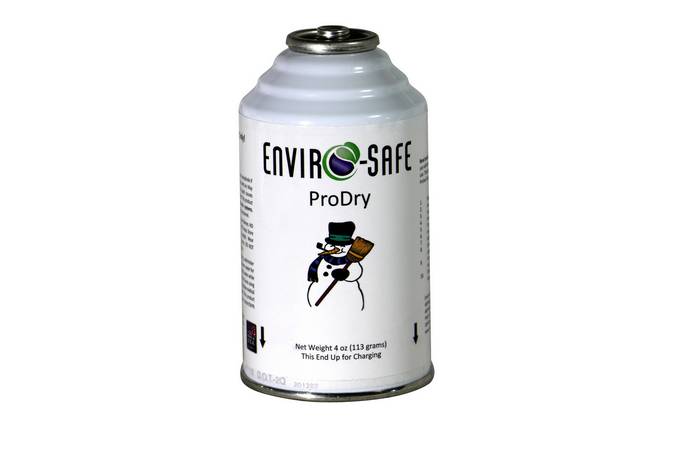 SDS

Prodry SDS (388 KB, PDF)

Enviro-Safe ProDry contains a dehydrating agent that converts system moisture into oil. We recommend the use of ProDry before the use of Enviro-Safe ProSeal to ensure all moisture has been removed from the air conditioning system.

ProDry comes in 4 ounce aerosol, 8 ounce concentrate and 1/2 ounce Vacuum Sealed cans.
The 4 ounce aerosol can

connects to regular system with a 134a tap #5000.
---
At this time, we do not ship this product to Canada or any overseas country due to extremely large customs fees. Due to the cost of shipping, small quantities of this product cannot be shipped to Alaska, Hawaii, Canada, or any overseas country. However, we will ship this product in large quantities, please contact Enviro-Safe at 1-309-346-1110.
For installation:
Install Pro Dry first (if using Pro Dry)

Run Unit 30 minutes

Install Pro Seal next

Fill system to manufacturer's specs with refrigerant

Run unit with compressor running for a minimum of 45 minutes
Customers Also Bought: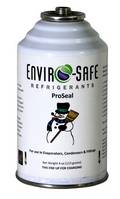 The 4 ounce aerosol can contains enough sealant to repair small leaks and connects to regular mobile systems.
For automotive and other R134a applications. Equivalent to 1lb of R134a per can or 12lbs of R134a per case of 12.
Remember 6 oz of Enviro-Safe Industrial equals 16 oz of R134a!! Use less refrigerant, get lower high side pressure, colder temps and use less horsepower to get the colder air!
Related FAQS