Proseal with 134a Hose #9815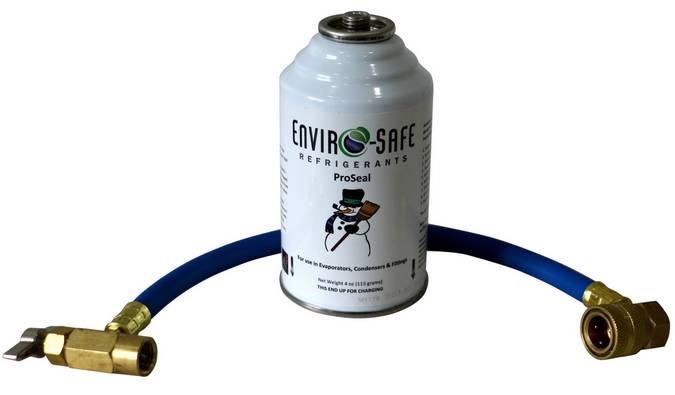 SDS

Proseal SDS (331 KB, PDF)

Enviro-Safe ProSeal & 134a Hose Kit
Part#: 9815
Kit includes: (1) Enviro-Safe ProSeal 4 oz can and (1) 134a Hose
Enviro-Safe ProSeal is a sealant for punctures in metal and rubber lines in your A/C system.
Over 2 million seals!!
Note: This item will NOT fix mechanical issues!
For installation:
Install Pro Dry first (if using Pro Dry)

Run Unit 30 minutes

Install Pro Seal next

Fill system to manufacturer's specs with refrigerant

Run unit with compressor running for a minimum of 45 minutes with windows down so compressor does not shut off.