R134a Cylinder
This item is not currently available for online purchasing. Please check back soon. Contact us to purchase by phone.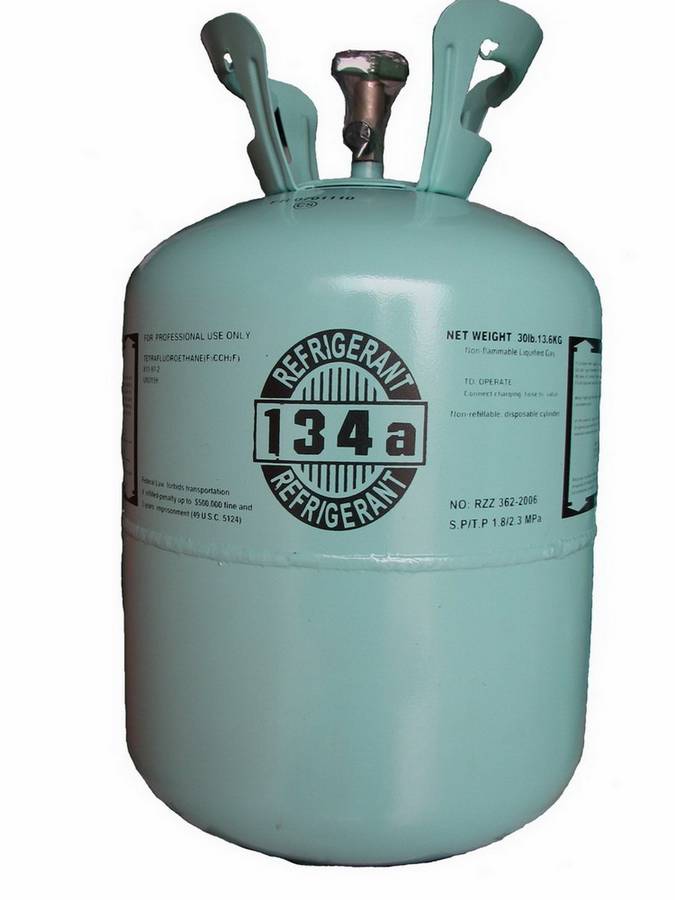 SDS

134A Cylinder MSDS (26 KB, PDF)

Other Documentation
Saturation Pressure-Temperature Data for R-134a (p (1033 KB, PDF)

Non-flammable refrigerant

New virgin refrigerant NOT recycled

Used in most automotive A/C units that were manufactured after 1993

No license needed to purchase

Non-ozone depleting refrigerant

May be used to retro fit R12 auto systems
This 134a refrigerant may be used in any appliance that is designed for 134a - refrigerator, freezer, window units, dehumidifier, humidifier and other mobile A/C 134a uses.
For the operation pressures of the A/C, contact the auto manufacturer and follow manufacturer's specification.