ProDry 8oz Concentrate #2080
AC Boosters & Acid Eliminators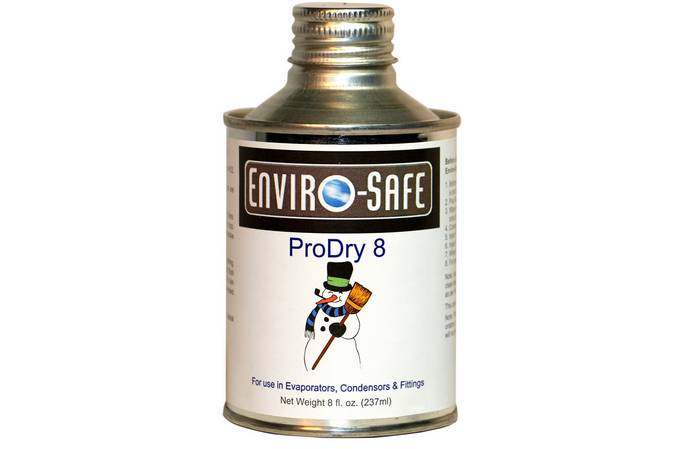 SDS

Enviro-Safe ProDry VS & Concentrate (447 KB, PDF)

Enviro-Safe ProDry contains a dehydrating agent that converts system moisture into oil. We recommend the use of ProDry before the use of Enviro-Safe ProSeal to ensure all moisture has been removed from the air conditioning system.

ProDry comes in 4 ounce aerosol, 8 ounce concentrate and 1/2 ounce Vacuum Sealed cans.​
The 8 ounce concentrate is packed in a convenient size container for the professional a/c technician. Install with a universal dye/oil injector tool. Available on ES web page under A/C Tool/Tools. #5055, 5060, 5130,5065.
---
At this time, we do not ship this product to Canada or any overseas country due to extremely large customs fees. Due to the cost of shipping, small quantities of this product cannot be shipped to Alaska, Hawaii, Canada, or any overseas country. However, we will ship this product in large quantities, please contact Enviro-Safe at 1-309-346-1110.
For installation:
Install Pro Dry first (if using Pro Dry)

Run Unit 30 minutes

Install Pro Seal next

Fill system to manufacturer's specs with refrigerant

Run unit with compressor running for a minimum of 45 minutes