Proseal & Prodry with Leak Detector Can #2103A
Stop Leak & Sealants, R134a: Stop Leak & Sealant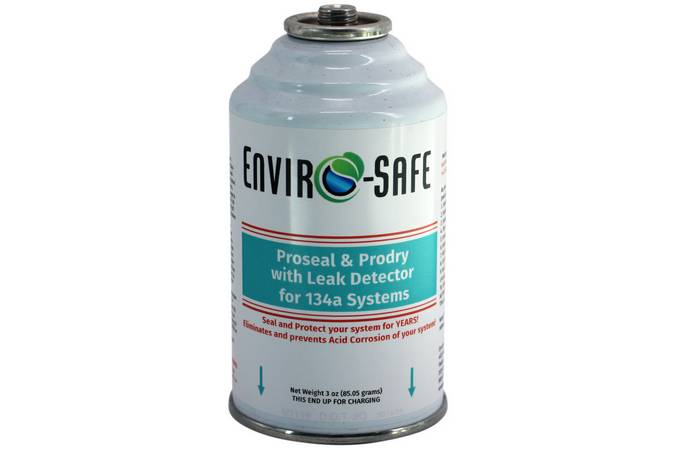 ProSeal & ProDry with Leak Detector is perfect for finding and sealing those pesky leaks, and with the added Prodry, it will turn that moisture into oil! Prodry features a dehydrating agent that converts system moisture into a synthetic oil to stop and prevent acid formation in your system while also increasing cooling performance.
1 can of Enviro-Safe ProSeal ProDry with Dye will treat one vehicle.
This product is pressurized.
The can itself has a R134 top on it as shown in the picture.
Customers Also Bought:
Our coldest refrigerant paired with our best sealant!

#3045 1/4" fitting to connect to R12 gauges For more information on this product, click the product title above.
Remember 6 oz of Enviro-Safe Industrial equals 16 oz of R134a!! Use less refrigerant, get lower high side pressure, colder temps and use less horsepower to get the colder air!