ProDry XL4 with Air Enhancer Inject 6-15 Ton #2051AI-15T
AC Boosters & Acid Eliminators, Injects, AC Boosters & Acid Eliminators
This item is not currently available for online purchasing. Please check back soon. Contact us to purchase by phone.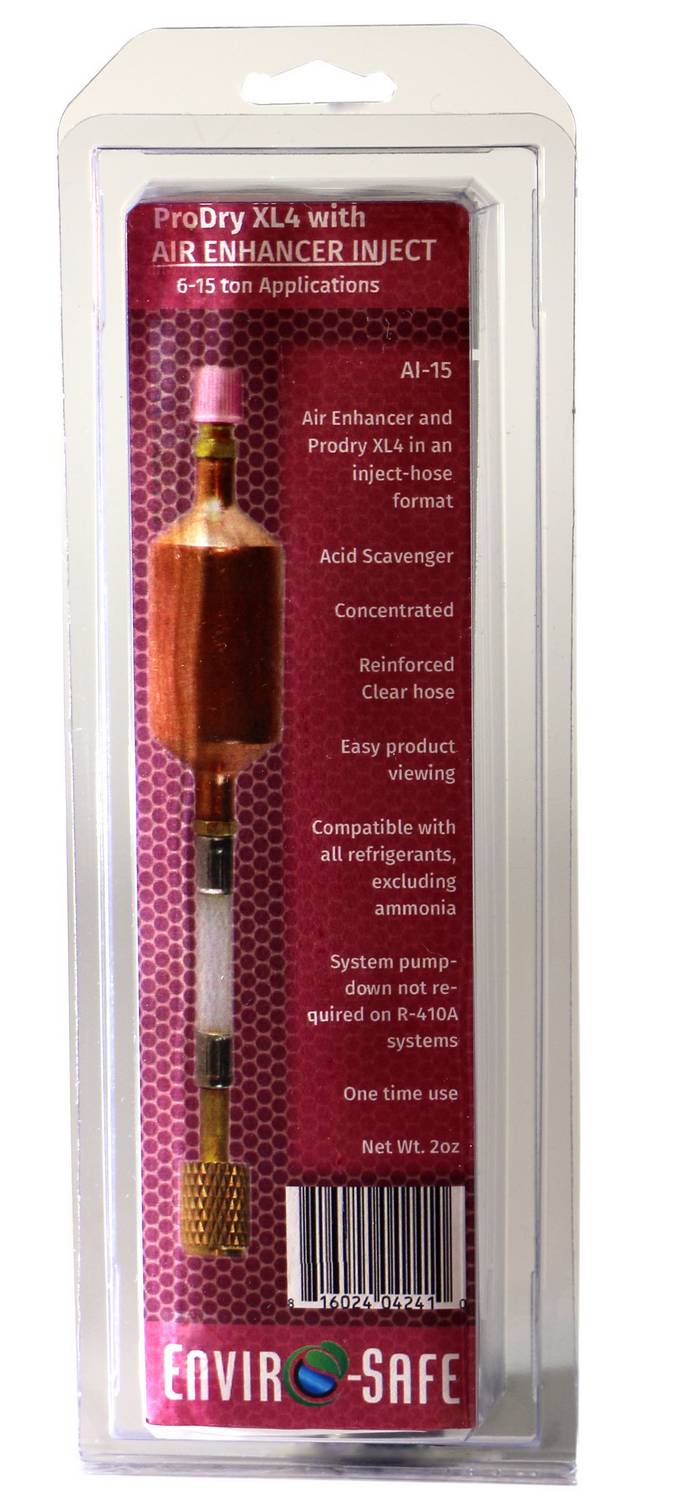 SDS

Prodry XL4 Inject SDS (386 KB, PDF)


Air Enhancer Inject SDS (348 KB, PDF)

This two-in-one inject hose combines Enviro-Safe's Prodry XL4 and Air Enhancer into a one-step application that boosts your system while removing moisture and preventing A/C "cancer." It also acts as preventative care to stop acid formation that will reduce your system's performance and lifespan.
•Energy Savings
•Concentrated
•Compatible with all refrigerant, except ammonia
•Compatible with all oils
No need to pump down R410, or other units
Large equipment, bulky tools, injection hoses are a thing of the past
For Use In:
•heat pumps
•split systems & mini split units
•packaged units
•microchannel coils
This product may be used in ALL R12, R134a, R22, and R502 Systems.