Stop Leak 4oz Case of 12 Cans for R12 & R134a Use #2030
Stop Leak & Sealants, R134a: Stop Leak & Sealant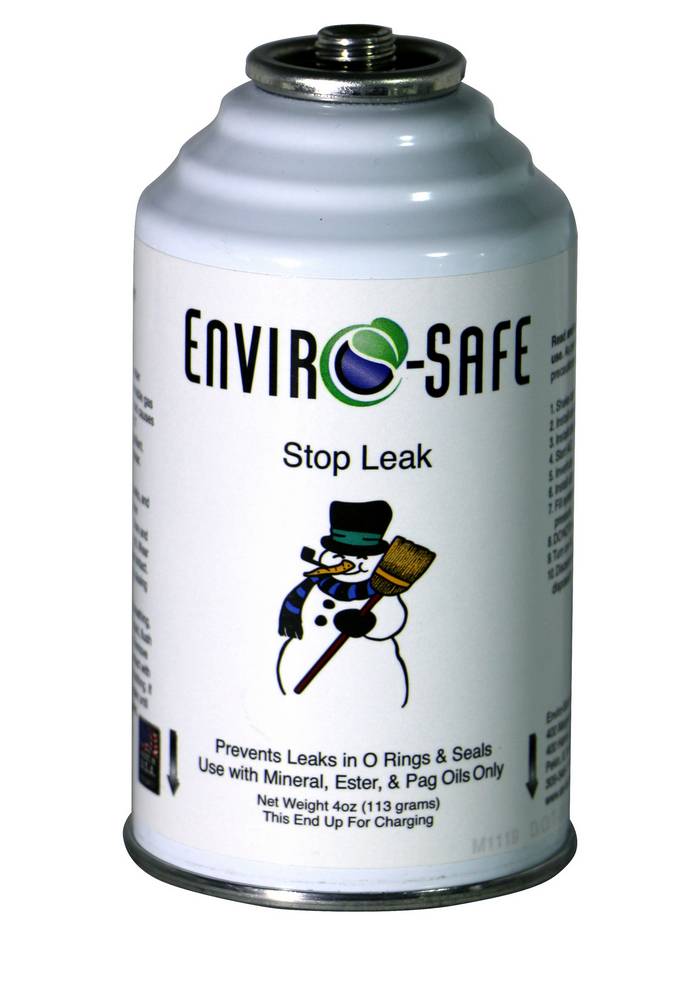 SDS

Stopleak SDS (302 KB, PDF)

Enviro-Safe Stop Leak 4 oz can

For automotive use

With age, o rings and seals will shrink and deteriorate.

When Enviro-Safe Stop Leak is added to your a/c system, it reconditions the rubber o rings and seals.

1 can will treat 1 vehicle.

Installing Enviro-Safe Stop Leak may stop the yearly recharge of lost refrigerant.

Can be used in R134a and R12 system.

The top of the can has a R134a top.

Hoses and taps available in R134a and R12 to help you with installation.
Customers Also Bought:
Remember 20lbs of Enviro-Safe Industrial equals 54.6lbs of R134a!! Use less refrigerant, get lower high side pressure, colder temps and use less horsepower to get the colder air!
*Haz/Mat fee not included.

#3017 For more information on this product, click the product title above.
Enviro-Safe Air Enhancer is an air conditioning performance booster specially formulated treatment designed to enhance cooling properties of new and old air conditioning and refrigeration systems. For more information on this product, click the product title above
Related FAQS