ES ProSeal XL4 & ProDry XL4 & Hose Home & Industrial Units 5 Ton #2102
Stop Leak & Sealants, AC Boosters & Acid Eliminators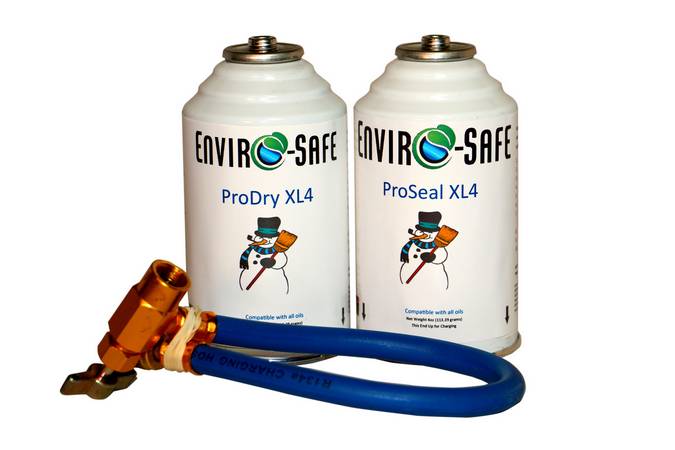 SDS

Proseal XL4 SDS (413 KB, PDF)


Prodry XL4 SDS (389 KB, PDF)

Enviro-Safe ProSeal XL4, ProDryXL4 & Hose
Kit#: 2102
Kit includes: (1) ProSeal XL4, (1) ProDry XL4 and (1) R12/22 hose.
This is ideal for sealing leaks in home and industrial units.
This product can be used in all R12, R22, R502 and 410a systems.
This product is an epoxy that reacts to water and air. When coming into contact with the atmosphere, it forms a seal over the leak.
Enviro-Safe ProDry XL4 will get the moisture out of your system.
Made for large systems up to 5 tons.
If you aren't sure if your system can be fixed with this item, please contact us via ebay and we can help you!

NOTE: THIS ITEM WILL NOT FIX MECHANICAL ISSUES OR LARGE LEAKS. WE CAN NOT GUARANTEE IT WILL WORK FOR EVERYONE IN EVERY INSTANCE!