Enviro-Safe Proseal Kit for 134a Auto Systems #9830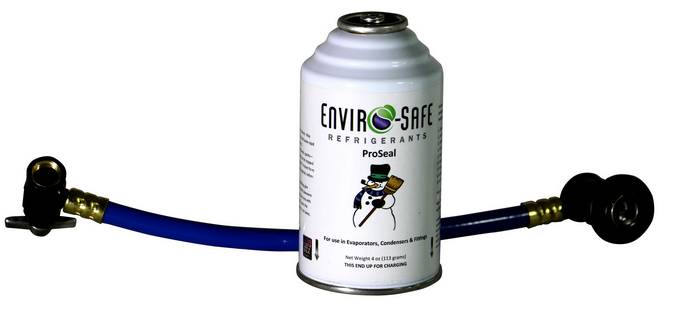 SDS

Proseal SDS (331 KB, PDF)

Kit includes:

​1 can Enviro-Safe Proseal

1 each economy 134a hose with top tap #3305 (hose color may vary)

Enviro-Safe Proseal repairs minor leaks in mobile a/c systems.

It seals leaks in evaporators, condensers, fittings and metal lines.

Before replacing expensive parts and labor, try Enviro-Safe Proseal!

Works on most mobile applications.

Applications: automotive, campers, semi tractor trailers, combines, thrashers, agriculture applications.

For best results, use Enviro-Safe Prodry BEFORE using the Enviro-Safe Proseal to remove any moisture in your system. Moisture is corrosive and no one wants that in their system!

DO NOT USE IN AMMONIA SYSTEMS!
Customers Also Bought:

#5055 For more information on this product, click the product title above.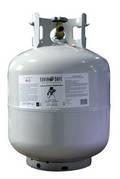 Remember 12 lbs of Enviro-Safe Industrial equals 31.2lbs of R134a!! Use less refrigerant, get lower high side pressure, colder temps and use less horsepower to get the colder air!
*Haz/Mat fee not included.