Black Star Knob #4325
This item is not currently available for online purchasing. Please check back soon. Contact us to purchase by phone.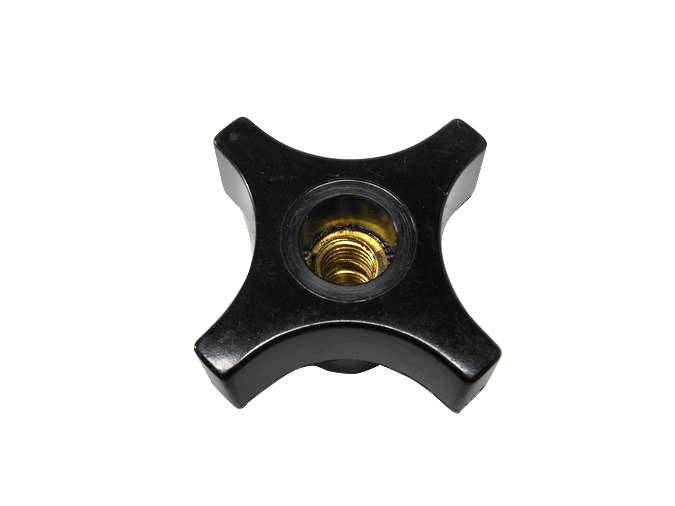 Black star knob
1.775" diameter

.250" threaded ID

1" height

Black

use 1/4" - 20 threaded bolt
Install 1/4" bolt into the knob and tighted down to secure holding. Bolt available for purchase separately.

For use with Stainless L Bracket #3462.