ProSeal for Small A/C Systems #2110A
Stop Leak & Sealants, Sealant, Sealant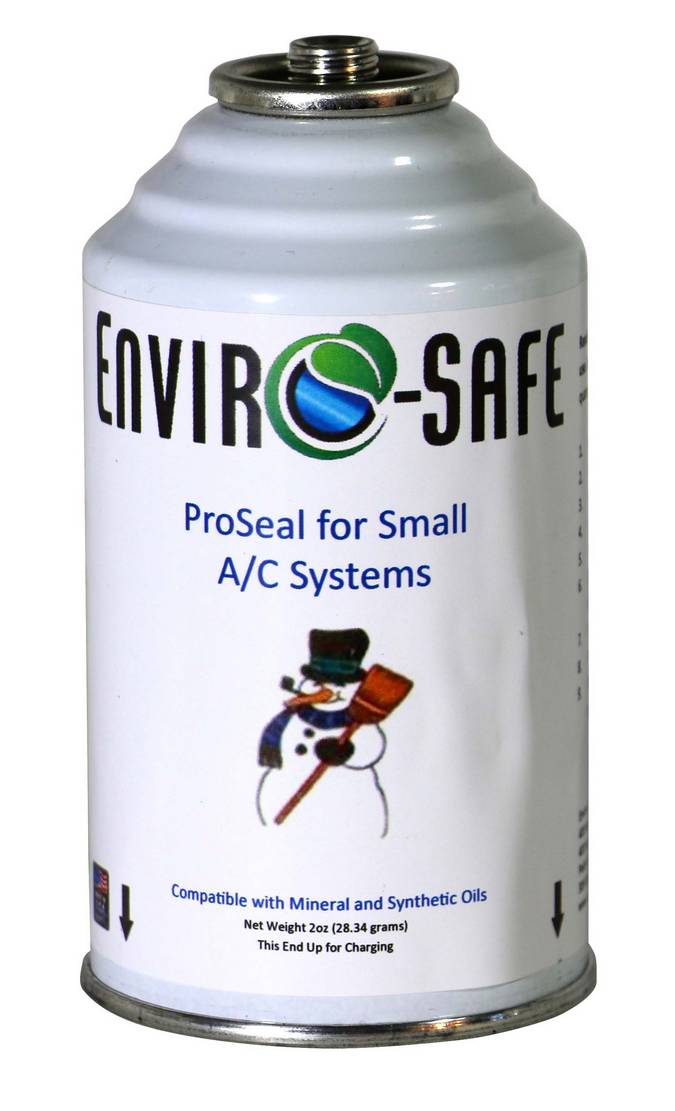 SDS

Enviro-Safe ProSeal for Small Systems (337 KB, PDF)

DO NOT USE IN AMMONIA SYSTEMS!
DO NOT USE IN 410A SYSTEMS!

Enviro-Safe Proseal for Small Systems repairs minor leaks in systems that are factory sealed (no fill valve).

Seals leaks in evaporators, condensers, fittings and metal lines.

Before replacing expensive parts and labor, try Enviro-Safe Proseal for Small Systems!

Applications: camper refrigerators, window ac units, dehumidifiers, freezers, domestic refrigerators,
Customers Also Bought:
Remember 6 oz of Enviro-Safe Industrial equals 16 oz of R134a!! Use less refrigerant, get lower high side pressure, colder temps and use less horsepower to get the colder air!

#3000 Contains 1 high side adapter and 1 low side adapter. This kit makes converting a no-brainer! Blue cap is lowside -- low side on most vehicles is larger line. Red Cap is highside For more information on this product, click the product title above.

For automotive and other R134a applications. Equivalent to 16 oz of R134