Brass Manifold Set w/ 60" Hose, Sight #700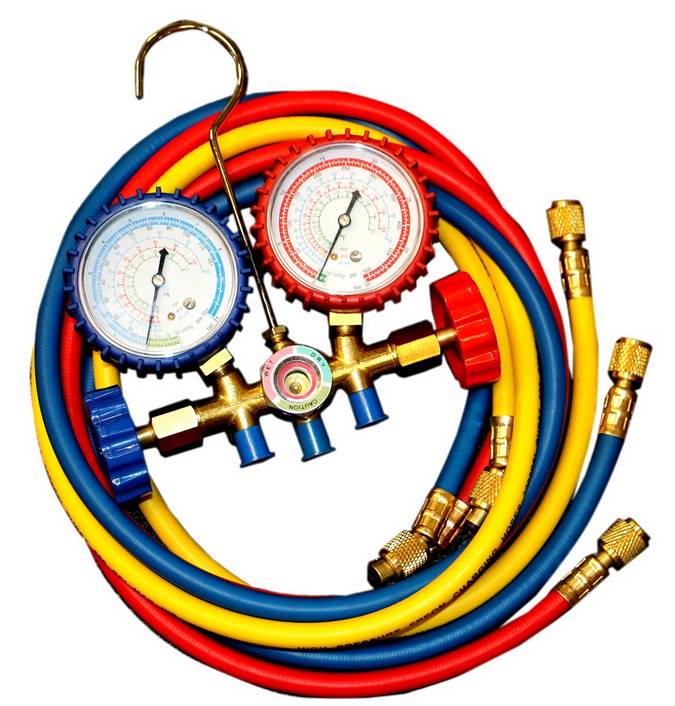 Great set for the handyman. This will work on R12/R22/502 systems. This manifold will need additional items purchased if you wish to use it for R134a systems.
Gauge set includes:
60" hoses set

sight glass with moisture indicator

Gauge set features:

zeroing adjustment screw

gauge pads

1/4" ends

anti-flutter

hoses are compatible with R12, R22, R134a, and hydrocarbons
To make this EPA approved, purchase #3368 Inline hoses
If charging using small cans, please purchase the Blue Top Can Tap #5005. This can be found under the Tools section.
Customers Also Bought:

A blend of selected oils that have been formulated to provide the extra oil needed when an air conditioning unit loses the oil charge due to leaks or malfunctions in the system. For more information on this product, click the product title above.