Green Energy XL4 Can #2115A
AC Boosters & Acid Eliminators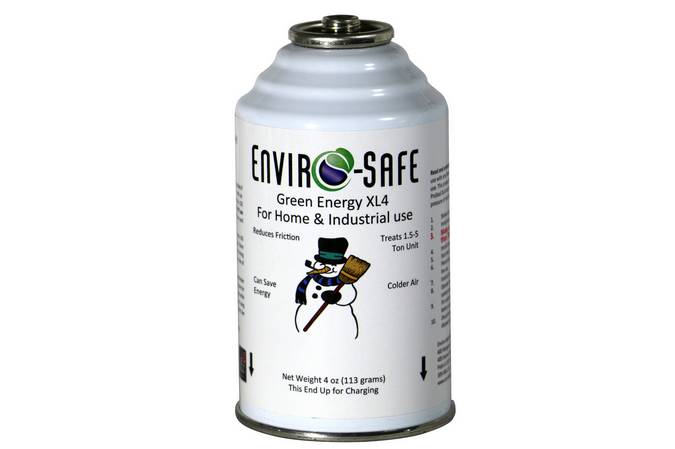 SDS

Enviro-Safe Green Energy XL4 SDS (386 KB, PDF)

Making your home & commercial A/C units colder
The product that you have been waiting for:
Colder air

Reduces Friction

Compatible with all other refrigerants except ammonia.

Can increase compressor life by reducing friction and removing corrosion-causing moisture.
When injected into an A/C, Green Energy XL4 has a friction reducer that makes unit run more efficiently and colder.
At this time, we do not ship this product to Canada or any overseas country due to extremely large customs fees. Due to the cost of shipping, small quantities of this product cannot be shipped to Alaska, Hawaii, Canada, or any overseas country. However, we will ship this product in large quantities, please contact Enviro-Safe at 1-309-346-1110.
Customers Also Bought:

Our best drier and sealant kit! Includes the hose to install as well!
For more information on this product, click the product title above.
Related FAQS