Pittstop R134A Oil Checker 2 Pack #5030A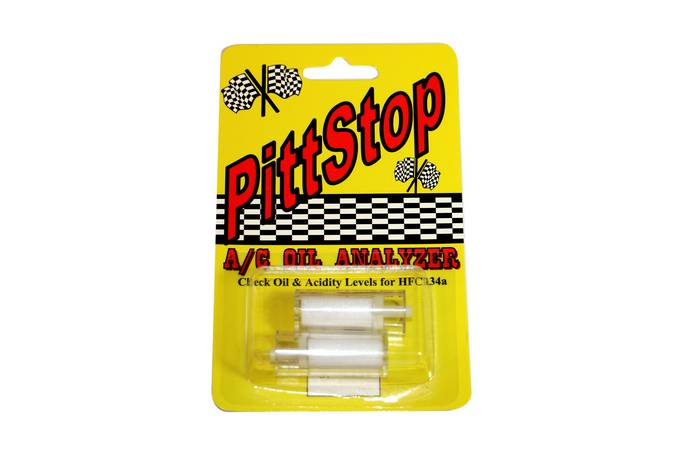 Finally, a product offering customers a cost effective and easy way to detect air conditioning oil levels and harmful acids in the oil a/c system without removing complete A/C system and draining of all oil from system.

Many A/C compressor failures are caused by low oil levels and dirty contaminated oil in the A/C system. The use of this low-cost oil checker can save you the cost of a new compressor plus down time caused by the replacement of a compressor.

Automotive and commercial installers can use existing service fittings to utilize the Pittstop Oil Checker.

Oil Checkers are available in 2 and 10 packs.

Also available for R12.
Operate the A/C unit for 15-20 minutes.

Put the oil checker between your thumb, index finger and middle finger and with the A/C compressor running, push down on the low pressure (suction line)(this is normally the big A/C line) 2 or 3 times.

Set the checker tube upright for 3-5 minutes then pick up the checker and check the oil level.

If the tube is 1/2 or more full, DO NOT add oil to the system. If the checker is below 1/2 full, add oil to your system.
This checker is a 1 time use only item.

Note: The compressor clutch must be engaged or running to get the correct reading.
Customers Also Bought:

For more information please click the link above.

For more information on this product please click the link above.