Save 15% on orders of $100 or more!*
Enter code SAVE15 at checkout
*not including shipping
High Side Retrofitting Small Hole Fitting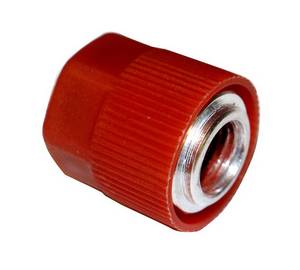 Standard 134a adapter to convert from R12 to 134a high pressure side.
This valve does not contain a Schrader valve as it is not needed for our conversion adapter to work.
This fitting works on most automotive A/C systems, however there are a few older A/C systems (early 80's) that do take a different high side adapter. Check with us if you are unsure which fitting your system takes.
3/16"
finger tighten only, do not use a wrench to tighten
Customers Also Bought:

#3525 Can be used in leak detection of dye. LED bulb life is up to 100,000 hours. Batteries last 7x longer.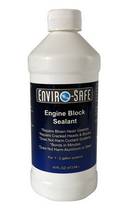 Enviro-Safe Engine Block Sealant will repair most blown engine head gaskets and minor cracks in the engine block when used according to directions.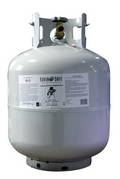 Superior Cooling for maximum performance! Works great for any system that requires R134a, including dual air systems, vans/suburbans, and smaller vehicles as well!
*Haz/Mat fee not included.