High Side Retrofitting Small Hole Fitting #3010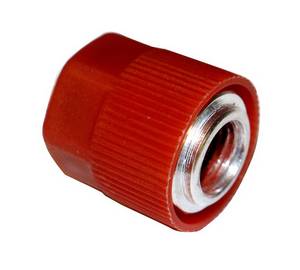 Standard 134a adapter to convert from R12 to 134a high pressure side.
This valve does not contain a Schrader valve as it is not needed for our conversion adapter to work.
This fitting works on most automotive A/C systems, however there are a few older A/C systems (early 80's) that do take a different high side adapter. Check with us if you are unsure which fitting your system takes.
3/16"
finger tighten only, do not use a wrench to tighten
Customers Also Bought:

#3005 1/4" 134a Standard R12 to 134a conversion fitting. All vehicles will use this fitting if converting from R12 to 134a.

#3045 1/4" fitting to connect to R12 gauges

#3050 Brass construction. 1/4" fitting to connect to R12 gauges.